Under the Early Learning and Child Care Act and Regulation, licensed family day home agencies recruit, monitor and train family day home educators who then offer child care from their home.
Our agency is contracted with the provincial government to recruit and supervise family day homes. This involves approving new homes, supervising homes in operation and connecting children in need of care to appropriate homes. Agency staff ensure that agency, provincial standards are being maintained and that current research and emerging best practices meet the health and safety needs of the children. Our agency also administers the contracts between parents and educators, collects the fees from parents and pays the educator. We provide regular training and support sessions for our educators as well as one on one in-home consulting during regular visits.
How to Choose Your Day Home
When parents phone or visit the office requesting childcare, an intake is conducted in order to gather some pertinent information which will assist us in finding you a suitable day home for your family. Suitable educators are then contacted by the agency to see whether or not they are interested in the potential placement. Parents are then given the educator(s) name and phone number(s). It is then the parent's responsibility to contact the educator(s) and make arrangements to meet for an interview and see the residence.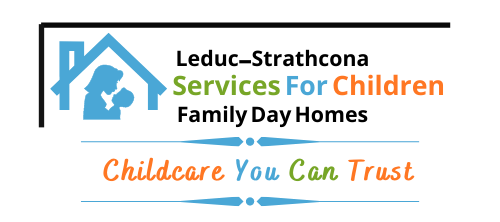 Leduc Office
Approved Family Day Homes in:
Leduc, Beaumont, Calmar, Thorsby, Warburg, Parkland County, and Devon areas
​
Phone: (780) 986-3993
Address:  #101- 4806 47 Ave
​Leduc AB
Sherwood Park Office
​Approved Family Day Homes in:
Sherwood Park, Cooking Lake, New Serepta and Edmonton Areas
Phone: (780) 464-5803
Address: 203-937 Fir Street
​Sherwood Park